About Kids Korps
T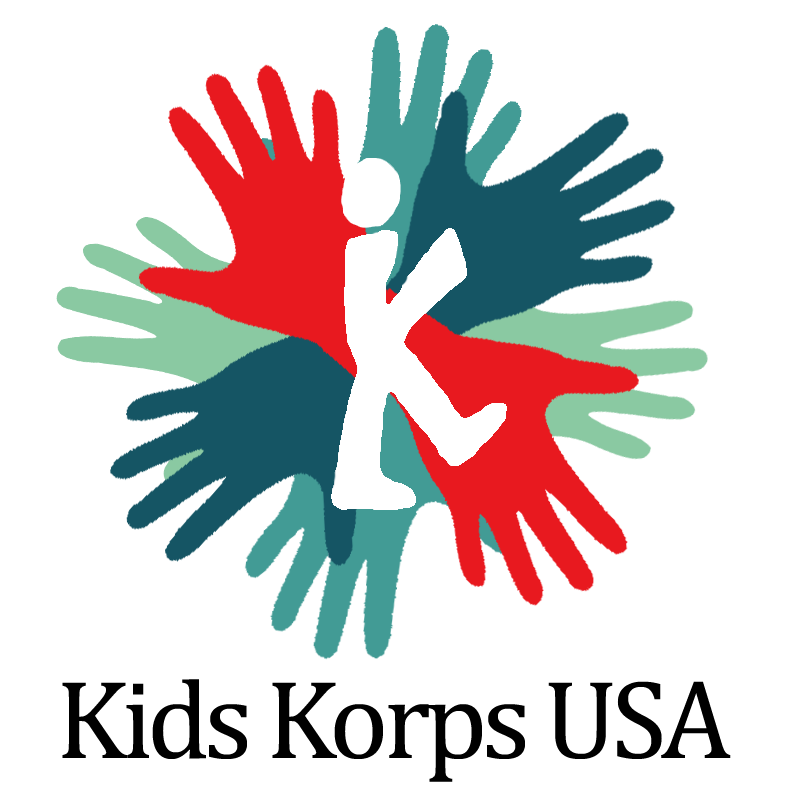 he inspiration for founding Kids Korps USA came from a desire to make children more aware of their social and natural environments and provide them with opportunities to contribute to the positive welfare of their communities. Kids Korps operates on the premise that volunteering encourages children to care about the world around them and thus has a positive influence on the shaping of their lives. Mobilizing children and youth in service to others helps not only their communities but also the kids themselves, boosting their self esteem and combating boredom – two of the biggest factors, experts say, in reducing youth violence. Given the right opportunities and strong, positive leadership, our youth discover their talents and gain new skills. Combining these talents and skills with an earnest desire to serve, young volunteers see first-hand how they can make a difference in the lives of so many in their community. They experience new feelings of kindness and compassion and are motivated to continue giving back throughout their K-12 school years.

In 1995, Kids Korps USA opened its doors using the Peace Corps as a model. Co-founder Joani Wafer and a group of mothers from San Diego, California brought elementary school kids to a nursing home to visit the elderly, while Co-founder Dawn Lehman recruited middle school kids from North Carolina's Boys and Girls Clubs to make gifts for hospital patients and new owners of Habitat for Humanity homes. Through word of mouth and the news media, membership grew; thousands of young volunteers eagerly joined Kids Korps to help out in homeless shelters, visit the elderly and sick, make dog and cat treats for Meals on Wheels clients, and assist with environmental clean-ups.

Today, Kids Korps USA is proud to partner with HandsOn San Diego, representing its youth division. Through this partnership, young people will continue to serve their community in special ways. Children have more to give than many realize – their talents, their time, and most of all their hearts. Through volunteerism, our kids make a significant difference in the lives of others, and through these activities, they grow socially, emotionally, and intellectually.

The mission of Kids Korps has an indelible and unique impact beyond the many benefits of youth volunteerism; we shape young lives through exposure to, and direct involvement in community service. The daily benefit of improving ones community is tangible. The lifelong benefit to young volunteers is an increase in their level of maturity, empathy, and positive perspective on how, THEY can make the world a better place… how THEY can become tomorrow's leaders.