Jaqueline Hess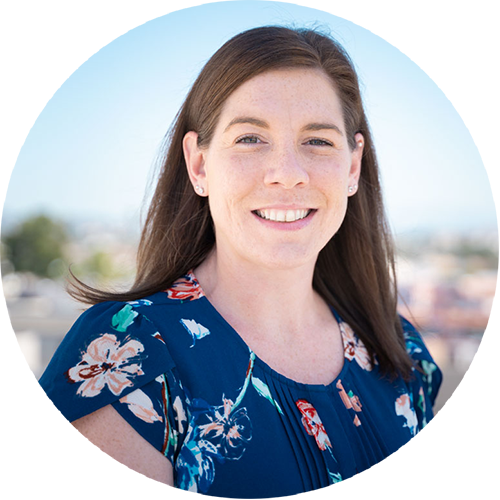 Board Chair
Jaqueline Hess
CalFresh Program Manager
San Diego Hunger Coalition
Board Member since 2020
Jaqueline serves as the CalFresh Program Manager at the San Diego Hunger Coalition, working to eliminate barriers and increase access to food assistance in San Diego County. She has a background in hunger and poverty relief and is dedicated to serving her community. In search of a new opportunity to give back and get more involved, Jaqueline joined the Board of HandsOn San Diego in January 2020.
As a military spouse, volunteering has always been a great way for Jaqueline to meet new people and learn about the needs of the community. After moving to San Diego from New York in 2008, she began volunteering at Feeding San Diego. During this time, she witnessed the impact she could have on both individuals and the community by donating her time. While attending college, she also volunteered with the San Diego Food Bank, Support The Enlisted Project (STEP), and People Assisting The Homeless (PATH). After graduating with a Bachelor of Arts degree in Political Science from San Diego State University, she served one year of national service as an AmeriCorps Volunteer in Service to America (VISTA) with Hunger Free America. This experience reaffirmed her passion and commitment to volunteering, public service, and social justice.
Jaqueline currently resides in North Park and is committed to making a difference in her community by continuing to work on issues related to hunger, housing, and poverty. When she is not working or volunteering, she is most likely spending time with her adopted dog, Milly, trying new foods, or painting.