Youth & Family Volunteering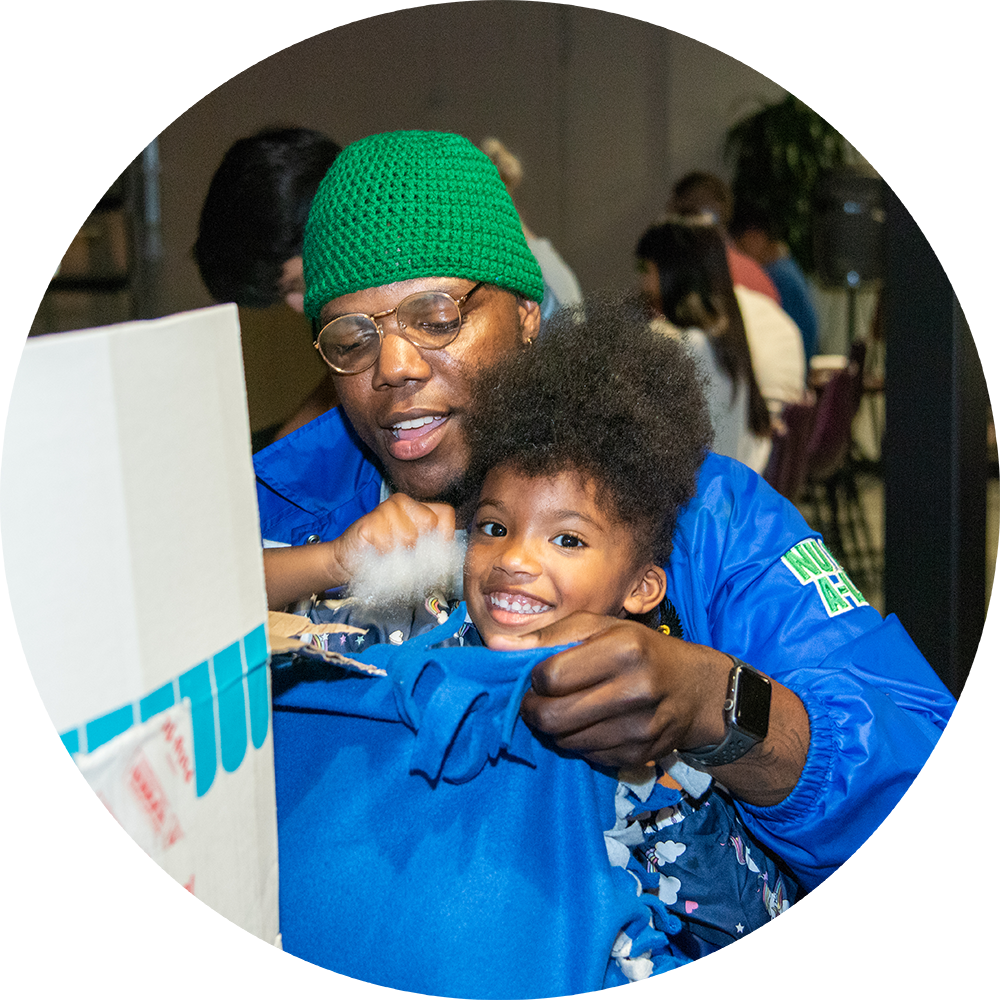 HandsOn San Diego believes youth are capable of becoming changemakers in their communities and beyond. We provide resources and engaging projects for volunteers of all ages to take their community involvement to the next level while developing as a leader and gaining valuable experience in a variety of impact areas.

You can get involved individually as a teen or at any age (must be at least 5+ to receive service hours) as a family.
Getting Started
Step 1: Create an account
For youth 12 and under or if multiple members of your family will be volunteering, we recommend signing up as a Family Team. Due to the Children's Online Privacy Protection Act, youth 12 and under are not able to have an individual HandsOn San Diego account.
Youth ages 13 to 17 are able to sign up for the Individual Membership or as part of a Family Team.
We ask for a one-time registration donation that helps sustain our technology costs, but we never want the donation to prevent anyone from giving back to their community! Individual and Family memberships can be waived during registration. HandsOn San Diego is fiscally sponsored by Mission Edge San Diego, a 501(c)(3) organization.
Step 2: Sign up for a project
Use our online calendar to find the project that works best for you. You can use the search bar at the top to filter by age, location, impact area, and more!
Every project has a volunteer minimum age listed so make sure you're old enough to attend before you sign up. If you are not able to sign up due to the minimum age requirement without a parent, please have your parent create a family team to sign you up together.
Step 3: Bring required minor consent forms
Anyone under the age of 18 must bring a Minor Consent Waiver signed by their parent or guardian with them to every project or they will not be able to participate. Turn in the form to the project's Volunteer Leader upon arrival.
Some projects have their own minor consent forms as well. If so, the form will be linked in the Volunteer Opportunity description and you will need to bring a signed copy of that form as well.
Step 4: Volunteer!
---
Jake's Story

I started volunteering with HandsOn San Diego at the Kitchens for Good projects then went on to volunteer with Traveling Stories, Meals on Wheels, and Covid-19 Relief. I also have gotten involved with my school to help with dances, organized canned food drives, and many other school events.

Many of my friends complain about how our school tells us to volunteer, but doesn't provide resources or opportunities for volunteer work. Volunteering is something I've done since I was 5; I never considered it hard to find ways to do community service, until now (during the pandemic).

From there I decided that I was going to take action, I worked with my principal and ASB teacher to get the students at my school more involved in the community. I also have created a volunteer guide for my peers at school and then shared it with HandsOn San Diego to help teens find more places to volunteer. Now I am working on finding ways that students can volunteer and learn leadership skills in ASB classes by creating new curriculum.

I believe that volunteering is extremely important since it exposes you to what is going on in your local community and gives you ways to make an impact. Everyone can serve so everyone can make a difference.
---
Please wait...
Upcoming Volunteer Opportunities